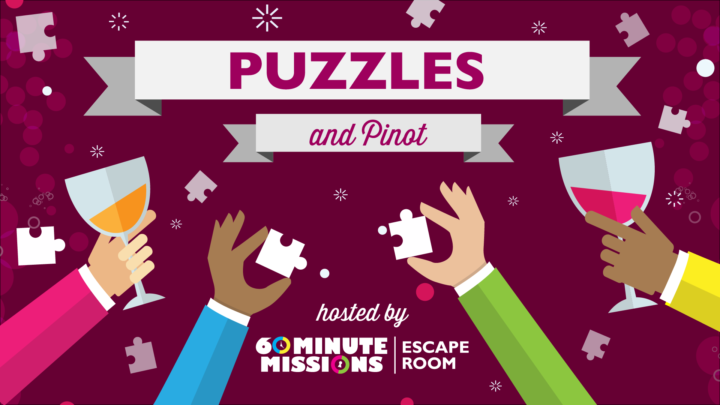 Puzzles & Pinot – Jigsaw Puzzle Race at Vinoski Winery
Looking for a night out with some puzzling fun at a local winery? Puzzles & Pinot is an event created for lovers of jigsaw puzzles and wine that places teams head-to-head in a competition to put together a 500-piece jigsaw puzzle the fastest.
Race as a team of up to 4 players all while sampling and enjoying wine. The per-player admission includes a factory-sealed team puzzle and small meal to enjoy pre-race. Check-in and food service begins at 6:00pm.